This Marble Tiled floor was installed in the conservatory of a house in Woodhall Spa who had asked if we could remove the scratches from their inherited marble tiles around the door area and where furniture had been dragged across the tile as shown in the photos. Interestingly our customer is a chief engineer on cruise ships all over the world and knew what this floor could look like if restored professionally.
Burnishing Mable Tiles
Other than the scratches the majority of the floor had been well maintained so the solution was to burnishing the marble back to its original condition using a set of diamond encrusted pads fitted to a slow speed machine and lubricated with a little water. The burnishing pads come in a set of four and applied to the floor with a little water one by one using a rotary machine running at slow speed.
The process starts with the coarse pad which strips back the top layer and removes sealers and dirt from the surface of the stone. The pads then become finer and finer with the last pad being a final polish that takes the tile back to near it's originally intended shine. You can see from the photographs that we actually managed to resurface the marble, remove the scratches and we also filled in some small holes and then allowed the floor to dry overnight helped by our turbo drying system allowing for minimal drying times.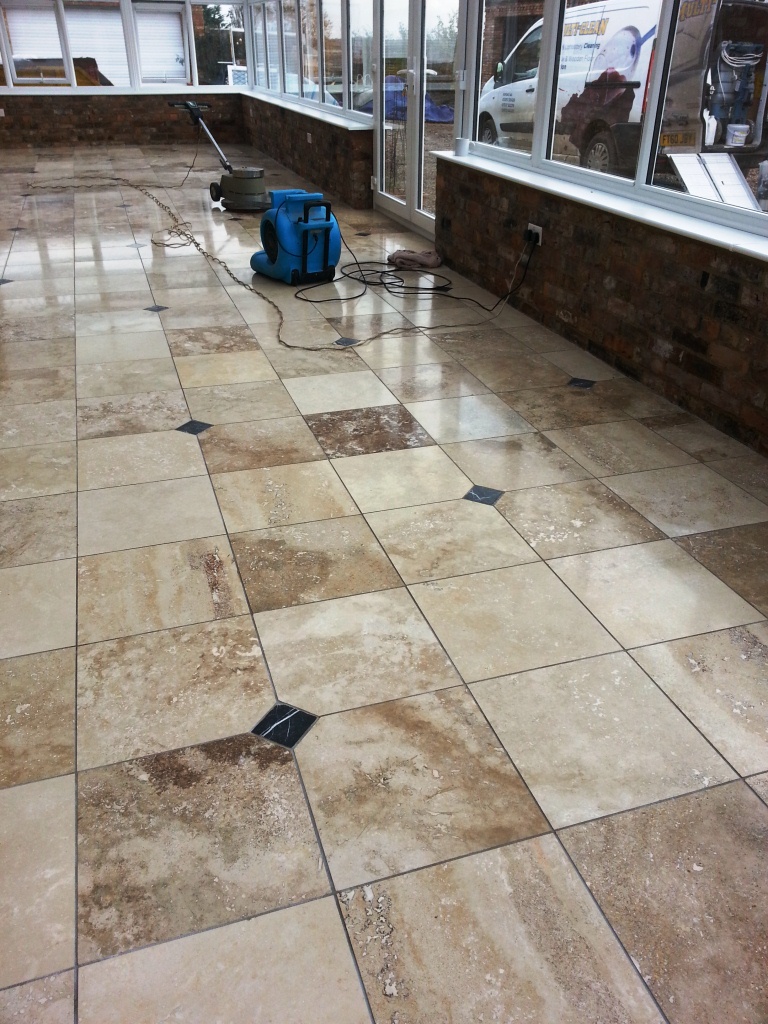 Marble Tile Sealing
The next day we applied two coats of Tile Doctor Colour Grow sealer to the tiles, the sealer fills the pores of the stone protecting it from stains and this particular sealer also lifts the natural colours in the stone.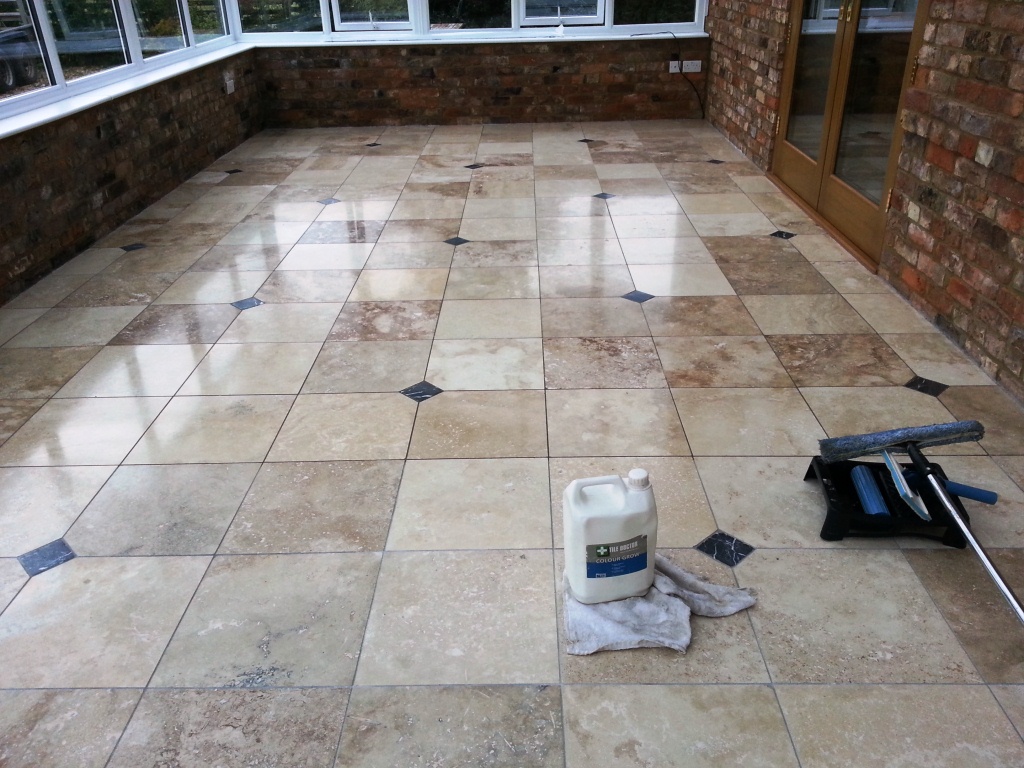 As you can see the scratches were removed and the tiles now shine and are protected and polished to a stunning finish that the customer was over the moon with and couldn't thank us enough for the professional and excellent job on time and budget.
Marble Tiled Floor resurfaced and polished in Woodhall Spa